LiL Tjay Hairstyle Haircut Tutorial
LiL Tjay Hairstyle, Haircut Tutorial. Over the course of a year, the teenage rapper went from spending his days in a youth detention center to being label mates with Beyoncé.
lil Tjay's hairstyles and Braids haircut have been a source of inspiration for black men. LiL Tjay can usually be found rocking a Short Braided hairstyle with a shape up or a cool burst fade, a new variation of the fade that follows around the ears.
In fact, the burst fade haircut, also known as the South of France fade, is actually the hairstyle LiL Tjay is most known for.
If you're looking for the best LiL Tjay haircuts or simply need a great picture of the famous LiL Tjay Braids, check out our collection of LiL Tjay's hairstyle below!
LiL Tjay New Box Braids Hairstyle
LiL Tjay Haircut Styles: Black men in search of flaunting the latest hairstyle can find a hairstyle from among a range of LiL Tjay haircut styles that are truly inspirational and include the Box Braid style, and the burst fade.
To wear the LiL Tjay hairstyle that could perfectly match your face shape and the texture of your hair, you will need to choose from the collection of pictures of LiL Tjay hairstyles and tell your barber to follow.
What Hairstyle Does Lil TJay Have?
The name of LiL Tjay hairstyle is the braids fade hairstyle or Box Braids for short A simple hairdo with minimal upkeep, braids will keep your hair out of your face and make you look good while doing it.
How to Get Hair Like LiL Tjay?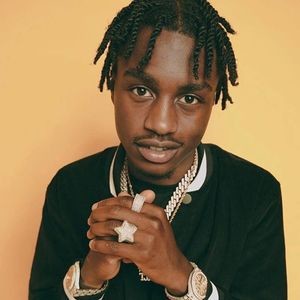 Take for instance the LiL Tjay Braided hairstyle, where you will need to style like a box braids. This haircut is a relatively softer shape and low height haircut
This haircut will need your hair braided, where you will need to keep the hair on the top to at least 2 inches in length with the sides having a burst fade.
To get a hair like LiL Tjay, you will need to use natural hair products and a natural gel. Get your hair treated with a enhancing shampoo and make sure you dry your hair
LiL Tjay Hair Tutorial
Watch this LiL Tjay Hair Tutorial for a visual presentation on how to get LiL Tjay Box Braids Hairstyle
How Long Does LiL Tjay Box Braids Hairstyle Last?
LiL Tjay box braids can last from 4 to 6 weeks. 6 weeks is the most time I would recommend keeping them in your hair. Two months is the absolute max I would suggest leaving your box braids in.