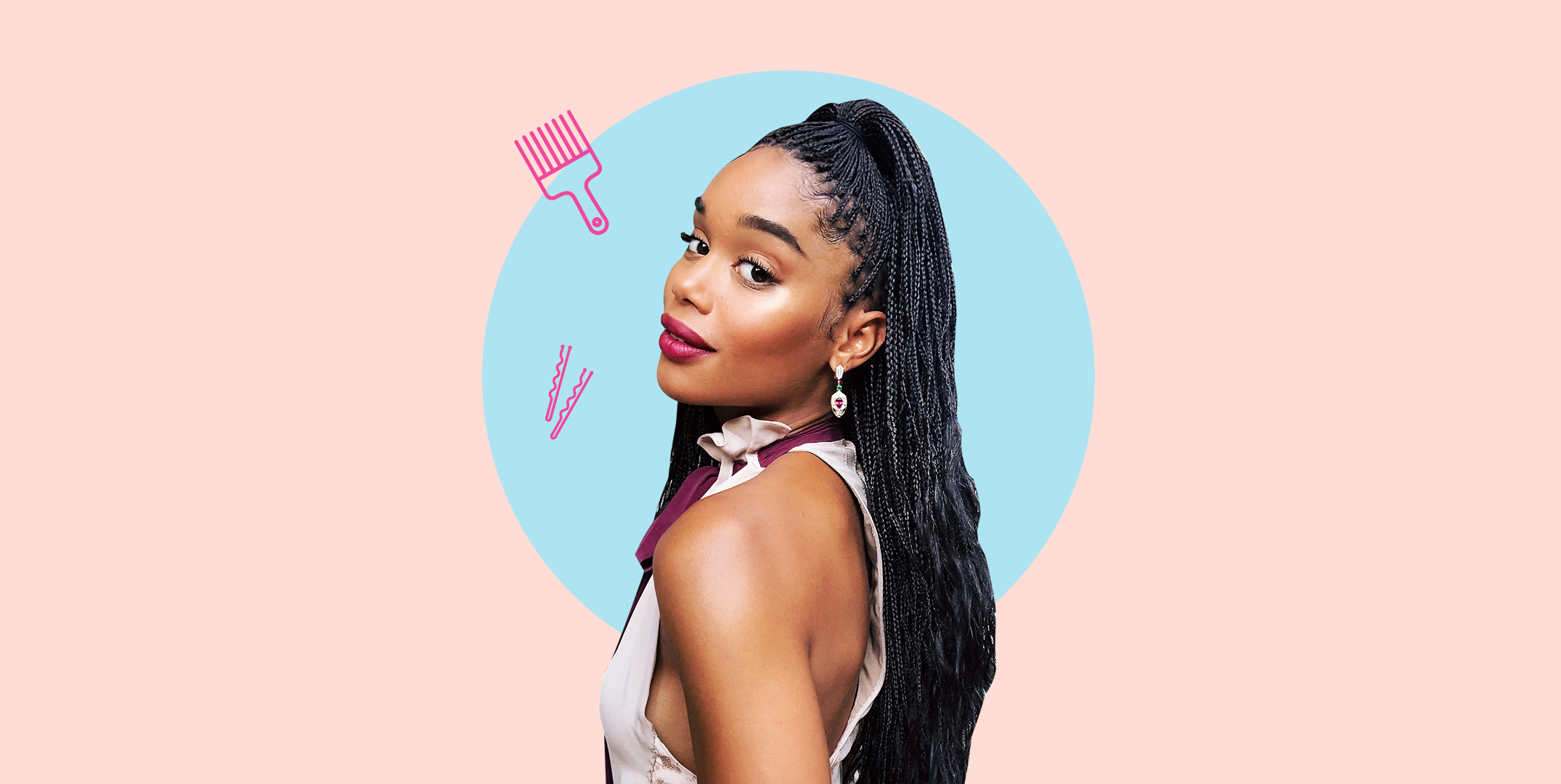 Hairstyle for Jamaica trip
Not everyone wants to spend their time worrying about their hair especially when they're in Jamaica! These top 10 hairstyle for your Jamaica trip will show you exactly what's out there and let you avoid any stress.
Jamaica is the perfect destination for people who love to travel, so their vacation-ready hairstyle will always look gorgeous and fashionable.
The less manipulation, the better. It's the season for some well-deserved vacation time and protective styles, but with all the different types of hair out there, it can seem like a daunting task to find what works for you.
It's time to think about changing up your style. You're bound to get a lot of compliments and it can be used as a way for you to stay fresh on your vacation in Jamaica – without leaving too much effort on your plate.
10 Best hairstyle for Jamaica vacation
Here are my 10 best hairstyles for Jamaica vacation. They're very low maintenance and keep you looking good without the work.
1. Faux locs hairstyle
Faux locs are perfect for an easy and carefree hairstyle for a trip to Jamaica! You can dress up your locs with hair accessories and if you're looking to get more creative add curly hair to the ends, creating free-flowing goddess locs.
Faux locs are versatile, fun, and generally fabulous, plus, just about anyone can wear them – that's why faux is really kind of fantastic.
Dreads have a long, rich history, and the culture attached to them is beautiful. Fake locs allow practically everyone to experiment with dreadlocks and braids of all different styles, textures, lengths, and colors.
2. Box braids hairstyle
Box braids are another great carefree hairstyle for Jamaica trip. You can wear big or smaller box braids and still the look is easy and virtually effortless.
Another increasingly popular trend is the use of metal accessories like braid cuffs and wire designs that give the braids an edgier aesthetic. This hairstyle can do anything!
3. Braided ponytail hairstyle
While this style may not last as long as faux locs or box braids, it's perfect for a quick vacation to Jamaica and can be thrown in a bun to keep your hair off your back while you're busy tanning on the beach.
Braids are a great protective style. They protect the hair from the elements, cause minimal damage and allow the hair to rehydrate and repair.
Just be sure not to wear them for over two months and wash and treat weekly!
4. Twists hairstyle
Twists are a super fun hairstyle to wear during your jamaica vacation and extremely versatile. Twist hairstyles are an alternative to braids for natural African curls.
Twists have one evident merit, compared to braids – they are faster and easier to make, which is crucial for beginners.
Other than that twist hairstyles provide the same benefits: protection of natural hair, length retention and a great base for versatile hairstyles.
5. Short wash-n-go hairstyle
By all means, if you have shorter hair or recently did the big chop, don't feel pressured to throw weave or extensions in your hairstyle if you don't want to on your Jamaica Vacation. Short styles are typically pretty low maintenance and a wash-n-go is much quicker as well as dry time.
6. Fro it out hairstyle
If you can rock your curls effortlessly without having to worry about tangles or knotting during your Jamaica Vacation why not just wear it out in a bold and beautiful curly fro!
7. Cornrows hairstyle for Jamaica vacation
Keep your curls tucked away and you're protected with a cute and minimal effort cornrow or french braid style. One of the most well-known styles for Afro hair is cornrows – known as canerows in the Caribbean.
These raised braids are formed using the underhand technique. Because they're braided so close to the scalp, your skin is often exposed. Considered a protective style, you can leave cornrows in for weeks at a time if you care for them properly and keep your scalp moisturized.
Even better, there's no limit to the kinds of looks you can create with them. From sleek, sexy and simple to colorful and crazy, it's time to embrace cornrows and let your hair shine!
8. Rock a wig hairstyle for Jamaica vacation
If you live for a good wig throw it in your bag for vacay! As long as you secure it during that water slide on your Jamaica Vacation you should be good girl.
Or better yet maybe just wear a scarf that day. Wigs are great because you can wear your hair in any style or length and can even bring multiple ones if you like to switch it up.
9. Bantu knots hairstyle for Jamaica vacation
Another great hairstyle to wear on your Jamaica Vacation are bantu knots. Bantu knots can be worn as is or taken down for a cute curly look. Bantu knots are a protective hairstyle.
They look like mini twisted buns. Bantu knots come to us from South Africa. The hairstyles that hail from there are truly magnificent.
Those African women really know how to style their hair! A twisted (or braided) portion of hair wrapped around itself to form a bun is called a Bantu knot.
Bantu knots are also used to coil or curl hair. The partitioning of hair plays quite an important role when styling Bantu knots.
10. Sew in hairstyle for Jamaica vacation
Sew-ins are another great option for a vacation in Jamaica. Typically with quality hair you can get it wet without having to worry about tangling and you can also get a full sew-in so all of you hair is carefully tucked away.
If you are unfamiliar with what exactly a sew-in weave is, it is hair extensions that are sewn to your existing hair. Your hair is braided down in a certain pattern (depending on the desired look) and the hair extensions are sewn to the braids.
You can sew directly on the braid or put a net on and sew through it. For a more realistic looking sew-in, leaving some of your hair out in the front, top or the sides is often recommended.
So, if you are eager to try a stylish new hairstyle, but don't have the necessary length or thickness, feel free to try out some of the fabulous sew-in hairstyles for your trip to Jamaica.
Conclusion:
I wear protective styles when I travel. They provide a versatile, safe way to style my hair when I'm not near any tools like curling irons and straighteners. I also prefer they are easy on my vacation and comfortable enough.
Finding the best hairstyle for your vacation can be challenging, especially if you have a limited time frame or have specific travel itineraries you're working with.
However, hair texture and activity level should help guide make the best decision for your vacation.
If you're looking for suggestions to style your hair while on vacation, these ten styles cover a variety of occasions and features.
This list features options for both relaxed or natural hairstyles and will give you plenty of inspiration to plan a diverse look.
Let us know in the comments section about which one of these fabulous hairstyles you will be rocking on your next trip to Jamaica!