Akon Hairstyle Haircut Tutorial
Looking for a Akon hairstyle tutorial? Well-known singer Akon is one of the male celebrities that actually display good-looking haircut and total fashion. He is known to have a natural hair and he usually keeps it simply short—like really short!
Akon is passionate about how he looks good in front of the camera and how he rocks his style in his music videos.
And to be honest, he's done a good job! Akon also loves to attend formal gatherings and musical affairs by wearing typical black pants and tux.
But what's so special about him? He obviously carries himself with ease and confidence—naturally an irresistible thing a man can do to catch everyone's attention.
Akon also loves perfumes. In fact, he loves to pour himself with a splash of his own signature scent—the Akon Konvict Fragrance.
Akon, who was known to be one of the few people who have the longest name on the planet, is by birth named as Aliaune Damala Bouga Time Bongo Puru Nacka Lu Lu Lu Badara Akon Thiam.  
He was born on April 16, 1973 in St. Louis, Missouri, USA. He is a Senegalist-American by blood and he is a popular reggae and rap singer and songwriter.
Akon 360 Waves Haircut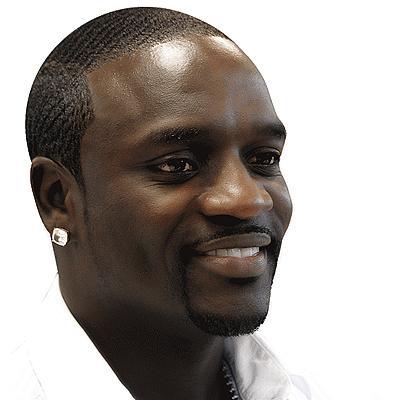 Waves are one of the most popular hairstyles among black men, which are characterized by the unique 360 wave patterns created around the head.
But despite being a coveted look, achieving it can be less than straightforward. Depending on your hair's texture, getting waves can take up to several weeks. 
Luckily, an understanding of the right methods, commitment, and a little bit of patience all go a long way in getting the 360 waves you're looking for.
We're going to go over everything you need to know about how to get waves, including preparation, training your hair, and how to maintain your look in this complete guide. 
How to Do Akon 360 Waves Haircut
Prepare Your Hair
The first step is preparing your hair. Preparing your hair is crucial if you want to get the best results, so make sure to take care of the following steps before you start.
Address Any Issues With Your Scalp
A healthy scalp is a prerequisite to getting 360 waves, which is why you need to make sure your hair and scalp are in optimal condition. You should address any issues such as dandruff or dry scalp before starting. Many over-the-counter scalp shampoos can help eliminate these problems.
You're also going to want to make sure your hair is healthy. Invest time in repairing dry, damaged hair so that you have the perfect canvas to build your waves.
Get A Haircut
Another part of creating the perfect canvas is getting the right haircut. Go to your barber, tell him you're trying to get waves and ask for a short cut. A good rule of thumb is that you should have a close cut, but it shouldn't be short enough to see your scalp.
Akon Skin Fade Hairstyle
A Skin Fade is any haircut that blends to skin on the sides. If you look closely at Akon's haircut and you can see exactly what I'm talking about.
By skin I mean bald on the sides, that's the reason why Skin Fade – and Bald Fade are synonymous. Notice the clean gradually blend. A skin fade should be seamless.
There should be no lines in a fade. Now we've all seen those haircuts that look like someone put a bowl on top of their head and shaved the sides. I'm not talking about those haircuts.
Those are railroad haircuts. I call them railroad haircuts for 2 reasons. One you were railroaded by your barber into wearing it, and two you look like our Chinese brothers and sisters when they built the railroads.
Akon Hair Tutorial
Watch this Akon Hair Tutorial for a visual presentation on how to get Akon Skin Fade Hairstyle
Akon New Skin Fade Hairstyle
A skin fade can be any length you desire on top, just as long as it is bald on the sides. Barbers usually use their trimmers to make sure the sides are extra clean.  
You can use a electric shaver or a straight razor if you want to get fancy. But remember the closer the hair is cut the greater the chance for irritation, ingrown hairs, and razor bumps. You can ask your barber to start your blend low, medium, or high.
How Long Does Akon Skin Fade Haircut Last?
The thing I like the most about a skin fade is the fact that it last longer. If you don't have the time or money to make it to the shop  once a week I would recommend this haircut for you.
You can usually get a good 2 weeks out of a skin fade because it's still stylish as it grows out. A skin fade is a clean haircut and can add a new dimension of freshness to your style but before you go switching things up
and trying to be like Akon, Remember that just because a haircut works for one person doesn't mean it would work for you. But try it out and see if you like it.
Thanks for your time please  Comment – Like – Share